Well, we have started the process of selling things off. Ronda is putting together a list of things and I'm showing her how to use Craigslist and Ebay so she can sell them. I am putting several radios up for sale, for example a 1938 Zenith 12S267, I'm probably the only person on the planet with two of them so one of them can go.
This picture was taken from the shop that restored it for me, unfortunately that shop is now closed. As you can see the radio looks like brand new. This and a few others will be going up for sale this weekend. This one should bring around $3,000.00, I hope!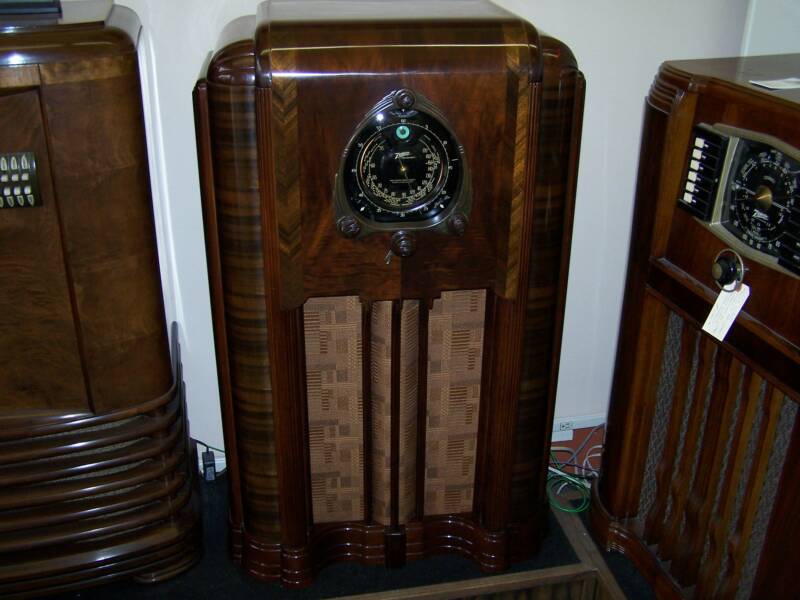 I'm going to get rid of the green plastic ties and try to use period style ties from the 1930's.